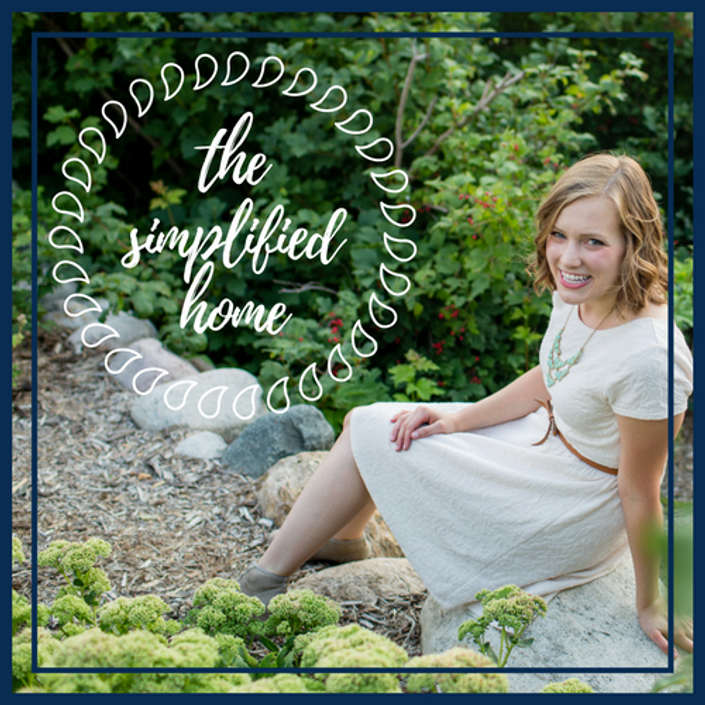 The Simplified Home
A guide to decluttering and simplifying your time, money, and home so you can have a more peaceful, beautiful home you LOVE
Grab your spot now!
WELCOME TO YOUR PERSONAL GUIDE TO DECLUTTERING AND SIMPLIFYING YOUR TIME, MONEY, AND HOME SO YOU CAN HAVE A MORE PEACEFUL, BEAUTIFUL HOME YOU LOVE!
You want your home to be peaceful, a place where you can welcome in guests or come to relax after a long day.
You want to be in control of your money, your calendar, and your stuff instead of letting it control you.
You want a home that fits you-- your lifestyle, your schedule, your interests, your taste, your family, your stage of life-- like you wrote your signature all over it.
You want more than just a temporary home or an okay home or a home you've settled for because that's "just the way it is."
You want more than a life spent tripping over toys, clothes, shoes, and cords, more than a life spent searching in vain for the dining room table or that thing you lost last week.
You want more time to spend with your loved ones, more time to lay back and watch that new show on Netflix or read that new book, more time to invite friends over into a home you're not ashamed of, more time to live your life instead of just trying to manage it.
But you're not sure how to get there, and there are more pressing things to take care of, like paying the bills and cooking dinner.
YOU'RE OVERWHELMED WITH THE IDEA OF GETTING YOUR FINANCES, CALENDAR, AND CLUTTER UNDER CONTROL. WHERE DO YOU EVEN BEGIN?
YOU'RE WORRIED THAT YOUR TIGHT BUDGET WILL PREVENT YOU FROM BEING ABLE TO MAKE YOUR HOME LOOK THE WAY YOU WANT. DOES JOANNA GAINES DO PRO BONO WORK?
YOU DON'T HAVE THE TIME TO DEVOTE TO DECLUTTERING AND DECORATING YOUR WHOLE HOME-- AFTER ALL, YOU DO HAVE A LIFE.
YOU DON'T HAVE THE PINTEREST-WORTHY DIY SKILLS TO MAKE YOUR HOME LOOK PRETTY.
YOU'RE PLAYING A WAITING GAME, HOPING YOUR NEXT HOME WILL FEEL LIKE HOME. THEN YOU CAN REALLY LOVE IT AND INVEST IN IT.
I hear you, friend! But you can create a life and home you love!
YOUR DREAM LIFE DOESN'T HAVE TO BE JUST A DREAM!
You don't have to pay a fortune or wait until you're fully established in a permanent place, living in your dream home, to love the place you're in.
And you certainly don't have to wait until you can clear your calendar or spend your life savings to redecorate!
As much as I love those redecorating and home renovating shows, they often churn out expensive, cookie-cutter results, and you deserve better! And as talented as professional designers and organizers are, I know you can do this yourself without shelling out thousands of dollars for just a small portion of their time and assistance. You can save your money and create a home you love!
I can show you how to declutter, simplify, and redecorate on a budget! And I've got the tools and encouragement necessary to help you get your finances under control, manage your time, and let go of things you're having a hard time saying goodbye to-- without the guilt or fear! I can help you create a simpler, more organized home you love so you can spend more time doing what's most important to you.
YOU CAN LOVE YOUR RIGHT-NOW HOME WITHOUT BREAKING THE BANK!
IMAGINE YOUR HOME LIFE LOOKED LIKE THIS INSTEAD:
you know where everything is (spending far less time looking for misplaced items)
you're not afraid of people stopping by unexpectedly (your home is consistently presentable)
you invite people over without feeling self-conscious about your home (you're proud of how your home looks and feels)
you love what you have and have what you love (instead of a random assortment of stuff that came from who knows where)
you have more time to spend with your friends and family because cleaning takes less time (with less stuff, you don't have to work as hard to keep your home clean!)
you love your home (it feels like you, has some style, and is welcoming and relaxing)!
That home can be yours, friend! It doesn't have to be just a dream!
WHAT YOU CAN EXPECT FROM THE SIMPLIFIED HOME
BY TAKING THIS COURSE, YOU WILL...
identify mindset blocks and move through them
learn how to manage your time more effectively so you can spend more time doing what's most important to you
get your finances under control so you can reach your goals faster and with less stress
speed up the process of figuring out what to keep and what to get rid of (no more fear, doubt, or guessing)
tackle all the problem areas of your home in a simple step-by-step process that's doable with a full-time job and full-time life
learn how to identify and incorporate your personal style to make your home look and feel like you
learn how to save and even make money in the process of creating a simpler, organized, personalized home
learn how to keep the clutter at bay going forward
combat common issues like how to declutter when the people you live with aren't on board or how to handle sentimental things
learn how to love, celebrate, and welcome people into your right-now home
WHO THE SIMPLIFIED HOME IS DESIGNED FOR:
women in a transitional stage of life, who aren't yet in their dream home, or are feeling unsettled or stuck in their current home
women interested in a simpler home and lifestyle without going overboard and getting rid of everything they love or creating a home that looks cold and sterile
women beginning their journey toward a simpler, intentional way of life that allows them to focus more energy, time, and money on what really matters to them
women looking for some guidance to help them figure out what their style is and how to incorporate it into their home
women who are on a budget, looking to transform their home into one they love without breaking the bank
women who need just a little push to finally cut through the clutter, decide what they do and don't want, get rid of what's holding them back, and finally create a home they love!
WHO THE SIMPLIFIED HOME IS NOT DESIGNED FOR:
established minimalists and home decorators who already have simplified homes they adore
women who want to figure it all out on their own
women who aren't interested in living in a more simplified, organized, peaceful, beautiful home
WHAT YOU GET WITH THE SIMPLIFIED HOME COURSE
Self-paced instruction (built-in flexibility to work with your schedule)
14 Encouraging, helpful videos you can download for later
Explanations of why to declutter, manage your finances, shift your mindset, and take back your time, what to do to love your home, and how to do it step-by-step
Real-life examples and photos to illustrate the points
A printable workbook to accompany the video material, full of checklists and step-by-step processes to actually help you apply the material to your own home
Quick, concise videos that respect your time and deliver highly-concentrated value in a short time
Written transcripts of all the videos so you can reference them later, look things up, take notes, and highlight key points
Inclusion in a private Facebook community for support, accountability, encouragement, and greater engagement with the course material
ALL the information you need in one place-- no more searching all the corners of the Internet and piecing things together from a dozen different sources
Payment options-- pay in full to save or pay over the course of two months
Tips and tricks for both saving AND making money, so you can easily recoup the cost!
Your Instructor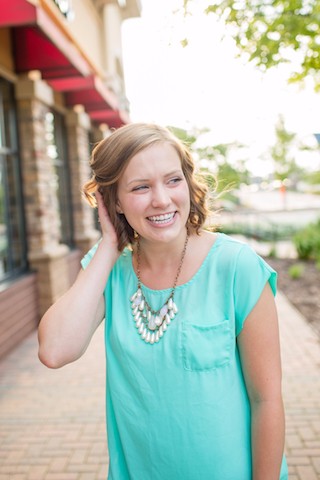 I'm Jessie, and I'm a Simplicity Strategist, empowering and encouraging busy women to create lives and homes they LOVE by designing them with joy, simplicity, and intention so they can have the FREEDOM and FLEXIBILITY they crave! I believe we were all created for a purpose, and that purpose should fuel our actions and decisions in our personal lives and in our work!
I'm all about doing more of what you love, investing in what matters most to you, serving others with your gifts and skills, leveraging systems and routines to simplify your work, home, and life, and doing everything possible to reduce your stress and increase your joy along the way!
I provide tools and trainings to help women through mindset blocks, goal setting, decluttering, organizing, time management, productivity, meal planning, and using their unique blend of skills and personality to serve others!
You can read more about me here.

Course Curriculum
Introduction
Available in days
days after you enroll
Simplify Your Mindset
Available in days
days after you enroll
Simplify Your Time
Available in days
days after you enroll
Frequently Asked Questions
When does the course start and finish?
The course starts now and never ends! It is a completely self-paced online course - you decide when you start and when you finish.
How long do I have access to the course?
How does lifetime access sound? After enrolling, you have unlimited access to this course for as long as you like - across any and all devices you own.